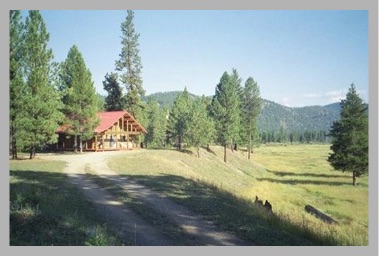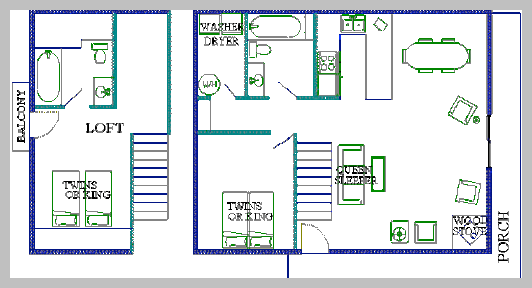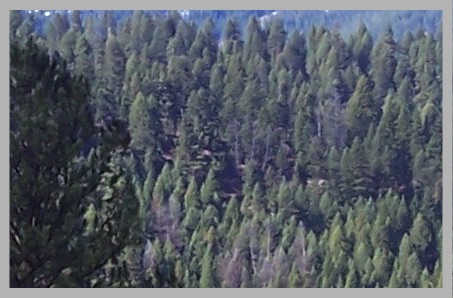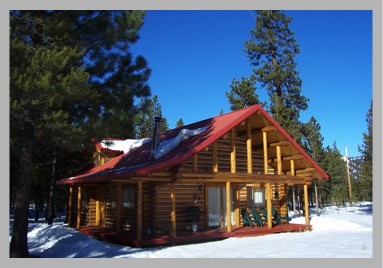 The Alta Ranch's Cottonwood cabin offers spacious accommodations for two couples or can accommodate 8 using the queen sleeper sofa in the living room and a twin rollaway bed. It is our second largest cabin and at 1400 square feet. It features two bedrooms, each with either a king bed or two twin beds, two bathrooms with tub showers, a spacious living/dining room with wood stove, a fully equipped kitchen, laundry room, and porch with panoramic view.
The Cottonwood is our most private cabin, situated by itself on the west side of the ranch. It has a small creek running next to the cabin and a private campfire site nearby. It offers a gorgeous view of the valley and surrounding mountains.
The river is about two-tenths of a mile away, just an easy stroll across the meadow.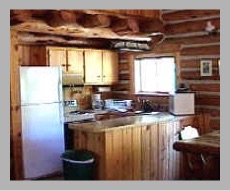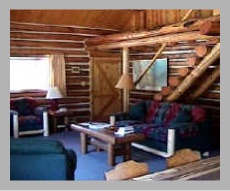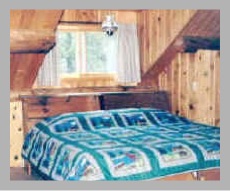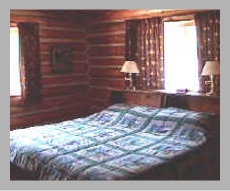 All contents © Alta Ranch, LLC 2011-2020