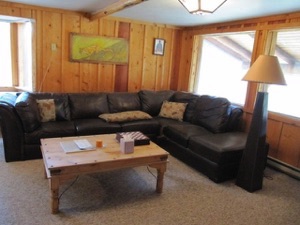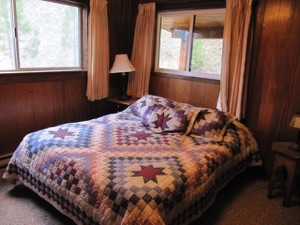 The Homestead cabin has two units. The upstairs Lewis unit is used as a clubhouse in the summer. Lewis is open to all guests and has a fireplace, washer/dryer, television, DVD/CD player, wireless internet access, CDs and DVDs, a small ping pong table, board games, and books. The lower Clark unit is newly constructed on the ground floor. It features one bedroom with a queen size bed and twin rollaway if needed, living room, full kitchen, TV and internet access.
The lower Clark unit rents for $150/night.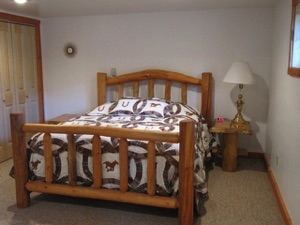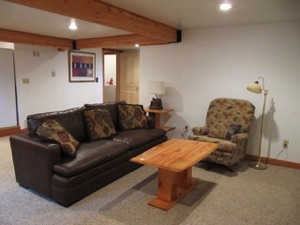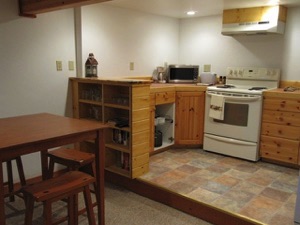 During the winter months, either unit can be rented. The upper Lewis sleeps eight people and rents for $175/night. There are two bedrooms on the main floor each with a queen bed. In the loft, there is a king bed and a futon. It has a fully stocked kitchen, microwave, and BBQ on the newly renovated back porch. The Homestead is situated by itself across the road from the Lodge and has a large meadow in front of it on which you often see deer and elk. Both the Lewis and Clark units can be rented for $300/night.
All contents © Alta Ranch, LLC 2011-2020