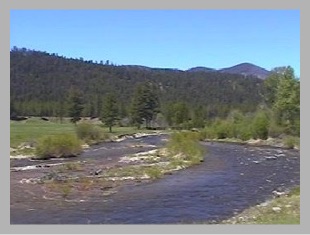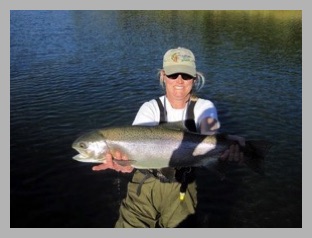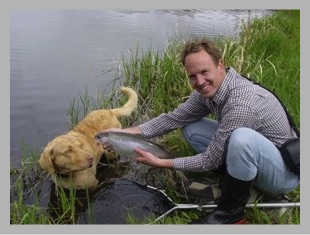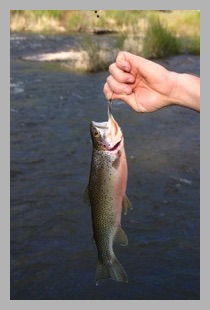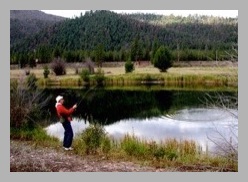 Two-thirds of a mile of the upper West Fork of the Bitterroot River winds through
the Alta Ranch. The upper West Fork is ideal for walk-and-wade fly fishing.
Its sparkling clear, cold water harbors a good population of wild trout. The upper
West Fork is considered one of the very best native cutthroat trout streams in
Montana. It also holds brook, brown, rainbow and bull trout, and mountain whitefish.
It fishes best from the end of spring runoff in June through October. State regulations
require bull trout and cutthroats to be released.
The Alta Ranch also has a stocked catch-and-release trout pond teeming with
brookies and rainbows. Fly rods are available for daily rental.
From the Alta Ranch you can easily reach several larger rivers to fish including the main Bitterroot and Big Hole rivers in Montana and the Selway and Salmon rivers in Idaho. There are also countless streams and mountain lakes throughout the area. Whirling disease is not present here. Rainbows, cutthroats, brookies, browns, and bull trout are abundant.
Top-notch local guides offer half-day and full-day catch-and-release fishing float trips.
All contents © Alta Ranch, LLC 2011-2020
Trout fishing at the Alta Ranch