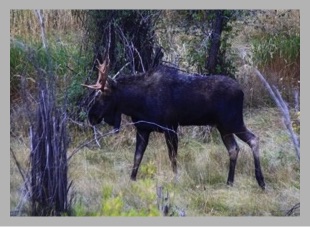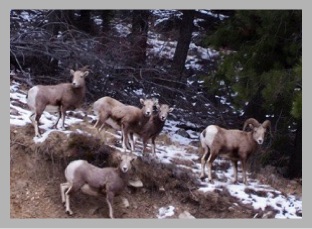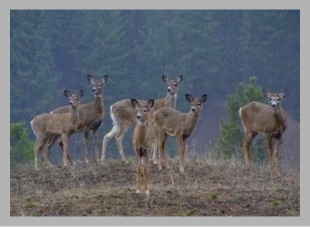 A stay at the Alta Ranch is the perfect opportunity to view wildlife in their natural habitat. An elk herd spends time here, grazing in the meadow along with the white-tailed deer and mule deer. Moose wander up and down the river browsing on the willows. Bighorn sheep and mountain goats inhabit the rugged terrain by Painted Rocks Lake, located just two miles from the ranch. Black bears, gray wolves, and mountain lions roam the area although they are rarely seen.
Ranch is a bird watcher's delight. Each cabin has a hummingbird feeder on the porch. Bald eagles, golden eagles, ospreys, hawks, and falcons soar above the ranch. The Alta Ranch ponds attract great blue herons, Canada geese, and several species of ducks. You are also likely to see woodpeckers, kingfishers, Steller's jays, mountain grouse, owls, and a wide variety of western songbirds.
Smaller mammals frequenting the ranch include mink, muskrat, beaver, red fox, raccoon, bobcat, and even the elusive wolverine. The antics of our Columbian ground squirrel colony provide daily entertainment.
Bring your camera!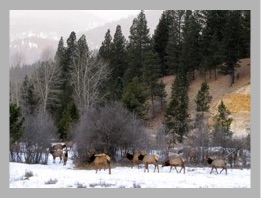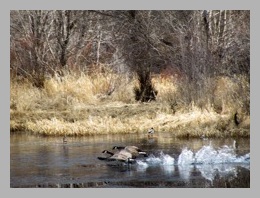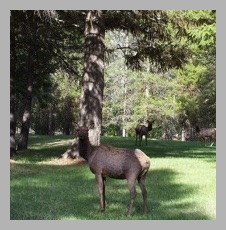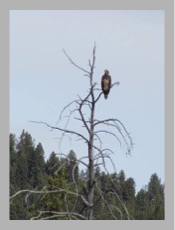 All contents © Alta Ranch, LLC 2011-2020
Wildlife viewing at the Alta Ranch